NNN understands that learning is an ongoing process that runs parallel to work.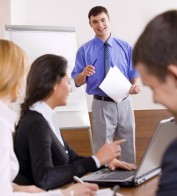 In-House Learning Opportunities
We integrate learning with annual performance management planning and provide the resources that are important to individual success, including:
NNN University – NNNU is a web-based learning management system available to associates 24/7. It allows NNN associates to learn at their own pace and select courses that are beneficial to their development.
Lunch & Learn Workshops – Throughout the year, we offer topics presented by in-house subject matter experts who share their business knowledge. Personal learning is equally important; additional topics have included retirement & estate planning, heart health, and nutrition.
On the Job Training/Cross Training – Associates are continuously learning, both within their function and across functions, to develop their knowledge and expertise of the NNN business.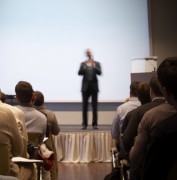 External Learning Opportunities
Part of employee development may involve external networking and expanded resources beyond NNN.
Affiliations/Memberships – Associates are encouraged to stay abreast of current industry/field trends.
Continued Education – NNN supports associates in their endeavors to maintain skill sets or certifications, i.e. CPA, Florida Bar, CCIM, etc.
Education Assistance – NNN provides tuition assistance for associates furthering their education in a topic related to their job function.