Health Benefits
Healthcare coverage for employees and dependents consists of two distinct medical plans with an HSA or FSA option, vision and dental.
Company paid benefits include, short and long-term disability, life insurance, long term care, AD&D, and an employee assistance program. Supplemental benefits are also available.
Additional perks include a paid time off benefit of up to 3 weeks in your first year and 11 paid holidays.
Flexible Work Hours
NNN's Core hours of operation are between 8:00 a.m. and 6:00 p.m. Associates work with their team to determine an eight-hour schedule that works best for them during those core hours.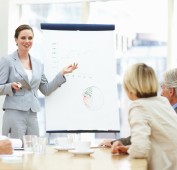 Financial Benefits
Our financial programs include a 401(k) plan with a 60% company match up to 8% of an employee's contribution, a college savings plan, an educational assistance program, adoption benefit, and a flexible spending or health savings account, which may be used for health or dependent care expenses on a pre-tax basis.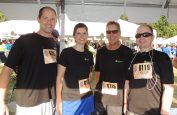 Wellness
Evidence shows that employee health and well-being are strong determinants of productivity, morale and retention. Companies that invest in employee health outperform their peers by 7-16%. When you are healthy you feel better and enjoy a better overall quality of life.
We engage and support you in your wellness by offering events/programs such as:
Vitality – a comprehensive, interactive, web-based wellness program that makes it easy for associates to make healthy choices. Associates are rewarded with points for their efforts to improve or maintain a healthy lifestyle. These points are earned by participating in a wide variety of activities, such as:
Completing online nutrition courses
Setting health goals
Engaging in and recording physical exercise
Having regular health screenings
Receiving flu shots
Making healthy food purchases
And much more
Associates can redeem Vitality points for rewards such as:
Gift cards for entertainment
Fitness devices
Gift cards for leading retailers and grocers
Health Fairs – This fun-filled event brings your health to the forefront with biometric screenings.
Walking/Weight Challenge – we recognize it can be difficult to fit physical activity into your busy day. These programs allow you to integrate fitness and nutrition into your workday, with teams that motivate you to walk more, nutrition workshops, sponsoring a Corporate 5k, and a walk with our CEO.
Flu Shots – to help protect you during the flu season we offer complimentary, on-site flu vaccines.
NNN has been the recipient of numerous wellness awards, including the prestigious Cigna Well-Being Award.This award acknowledges that well-being programs are truly about the company culture. Award recipients are evaluated based on:

Leadership
Foundations
Program implementation
Tools
Participation