As an owner of a large number of properties throughout the United States it is important to National Retail Properties to be a good corporate citizen and a good steward of the environment.  NNN demonstrates its commitment to good stewardship of the environment in a variety of ways both at our headquarters in Orlando, Florida and at our properties across the country.
NNN Headquarters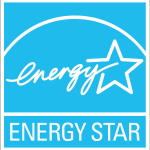 NNN's headquarters building is EPA's Energy Star certified. Buildings that have earned EPA's Energy Star use 35% less energy and generate 35% fewer greenhouse gas emissions. In order to receive this designation, the following components have been met:
Utilization of energy efficient LED lighting
Use of environmentally friendly cleaning products. The products must meet the Green Seal certification standards.
Variable Frequency drives and more energy efficient motors are purchased and installed in all cooling tower units.
Mandatory shut down of all lighting and HVAC systems daily.
The building utilizes a bulb crusher for all lamps which contains a dust removal system that exceed HEPA standards by removing 99.99% of particles for the building fluorescents.
To minimize generation of waste and release of pollutants, the building requires all paint to be low VOC.
Storm water retention is managed thru water runoff from roofs and paved areas and are routed to various underground drainage basins.  All air handler condensate drain water, fire sprinkler relief and drain water are also piped to this drain field.  All water runoff is naturally filtered and returned to the aquifer.  This underground system replaces the need for retention ponds.
Green-friendly native and drought-tolerant plants are used in landscaping to minimize watering needs.
Furthermore, NNN encourages a culture of environmental preservation and efficient usage of environmental resources throughout the company by supporting the following initiatives:
Associates are provided with a pre-tax payroll deduction for the use of the SunRail train system to limit the number of automobile trips and reduce our carbon footprint.
Single-stream recycling is implemented at NNN's headquarters.
NNN purchases ENERGY STAR certified desktop and laptop computers, monitors and printers.
NNN uses ENERGY STAR power management settings on our computers and monitors.
NNN recycles old computer equipment, printers and any other electronic items.
NNN disposes all ink cartridges utilizing TOSHIBA's recycling program.
NNN's document destruction provider recycles all shredded materials (resulting in annual savings of roughly 200 trees a year).
NNN requires all associates to use personal cups and has installed water machines to limit the use of plastic cups and bottles.
NNN's has located its headquarters where our associates can reduce their carbon footprint by using the following green transportation programs:

Electric charging stations and designated parking spaces for hybrid vehicles
Bicycle storage lockers as well as bike rack
Electric commuter bike rental stations
Free Lynx bus for travel throughout downtown
Ample lunch options easily within walking distance of our office
NNN Portfolio of Properties
The properties in NNN's portfolio are generally leased to our tenants under long-term triple net leases which gives our tenants exclusive control over and the ability to institute energy conservation and environmental management programs at our properties.  NNN's tenants are overwhelmingly large companies with sophisticated conservation and sustainability programs.  These programs limit the use of resources and limit the impact of the use of our properties on the environment, including, but not limited to, implementing green building and lighting standards, and recycling programs.
Generally our leases also require the tenants to fully comply with all environmental laws, rules and regulations, including any remediation requirements.  Our risk management department actively monitors any environmental conditions on our properties to make sure that the tenants are meeting their obligations to remediate or remedy any open environmental matters. On all properties that NNN acquires we obtain an environmental assessment from a licensed environmental consultant to understand any environmental risks and liabilities associated with a property and to ensure that the tenant will address any environmental issues on our properties.
When a new lease is entered with a tenant we actively engage with our tenants to promote good environmental practices on our properties, including discussions regarding the following:
Environmental sustainability and recycling requirements
Energy efficiency requirements, including Energy Star requirements, and EPA Water Sense program requirements
Environmental conservation and green building requirements, in accordance with industry best practices
Energy usage reporting requirements
Climate Preparedness
NNN regularly monitors the status of impending natural disasters and the impact of such disasters on our properties.  In most leases NNN's tenants are required to carry full replacement cost coverage on all improvements located on our properties.  For those properties located in a nationally designated flood zone, NNN typically requires its tenants to carry flood insurance pursuant to the federal flood insurance program.  For those properties located in an area of high earthquake risk, NNN typically requires its tenants to carry earthquake insurance above what is typically covered in an extended coverage policy.  In addition, NNN also carries a contingent extended coverage policy on all of its properties which also provides coverage for certain casualty events, including fire and windstorm.