We are committed to being a best-in-class employer for our associates, with a work environment that cultivates our associates and helps them grow and reach their potential not only in their chosen professions, but also in their personal lives.
Since its founding NNN has been committed to being an active partner with numerous charitable causes in its community with the goal of helping the community become a better place to live and work for all community members.  We encourage our associates to be actively involved in the betterment of the communities in which we live and work.
Community Service and Partnerships
At National Retail Properties, we care about the communities in which we live and work. We stand behind our commitment to improving education, strengthening neighborhoods, and encouraging volunteer service.  We actively promote volunteering by our associates.  We organize and sponsor specific volunteer days throughout the year at various charities, including Boys and Girls Club of Central Florida, Ronald McDonald House of Central Florida, and Give Kids the World.  NNN permits all associates to volunteer on work days during work hours. In addition to NNN's facilitation of associates' service, NNN also is a meaningful financial investor in numerous charities in the Central Florida community, including Second Harvest Food Bank and Elevate Orlando (a teacher mentor program for high risk urban youth that help young women and men graduate high school with a plan for the future).
Human Capital Development
NNN's success is dependent upon the dedication and hard work of our talented associates.  Our associates are true experts in their fields.  NNN encourages continued professional and personal development of all associates by providing hundreds of hours of in-person and online training opportunities that touch all aspects of our business.  Click here to learn more details about NNN's Professional Development Programs.   NNN also has associate mentoring and training programs and formalized talent development programs at all levels of the Company.  The success of our commitment to our associates is shown in the long tenure of NNN associates.  Our executive team, our department heads, and our senior managers all average over 18 years of experience with the Company.  In addition, half of our associates have been with company for 10 years or longer.   The institutional knowledge and long tenure of our associates is a true competitive advantage of the Company.
Compensation
In order to support the Company's mission and objectives, it is important to ensure our compensation plan attracts, retains and motivates the quality associates needed to achieve the goals of our shareholders. Our compensation plan is designed to attract and retain qualified associates, to motivate and encourage efficient and productive performance, and to recognize each associate's unique contribution to the Company.  NNN's compensation plan utilizes a variety of financial rewards to achieve those goals, including market-based pay, bonuses, long term incentives and profit sharing.
Total Rewards, Benefits & Work-Life Balance
The Company also focuses on additional benefits for our associates to make sure our associates are not only well compensated but also engaged, developed and satisfied with their work-life balance.  There are six key elements to our total rewards system: Compensation, Benefits, Wellness, Work-Life Balance, Professional Development and Recognition. Details on these important elements can be found on the Careers Page of our website beginning with NNN's Total Rewards, Benefits & Work-Life Balance.  NNN associates' satisfaction with NNN's compensation, benefits and commitment to work-life balance is evidenced by the longevity of our associates' tenure.
Associate Benefits
The health and well-being of our associates is one of the cornerstones of NNN's culture. NNN offers a highly competitive benefits package which includes medical, dental and vision coverage, short-term and long-term disability insurance, life insurance, and many other benefits. For an expansive list of our benefits please visit NNN Benefits.
Wellness
Associate health and well-being are strong determinants of productivity, morale and retention.  We engage and support our associates in their total well-being by offering NNN's Wellness Programs which include:
Vitality Online – a state-of-the-art, interactive, web-based wellness platform that makes it easy for associates to make healthy choices and be personally rewarded for efforts to maintain or improve their lifestyles.
Health Fairs –Fun-filled events bringing associate's health to the forefront with biometric screenings.
Walking/Weight Challenges–These programs allow associates to integrate fitness and nutrition into their workday.  Programs include, but are not limited to, walking challenges, nutrition workshops, family participation in the Corporate 5k, and a walk with our CEO.
Flu Shots – to help protect associates during the flu season we offer complimentary, on-site flu vaccines.
The most recent recognition of the success of our wellness programs was receipt of CIGNA' Prestigious Well Being Award.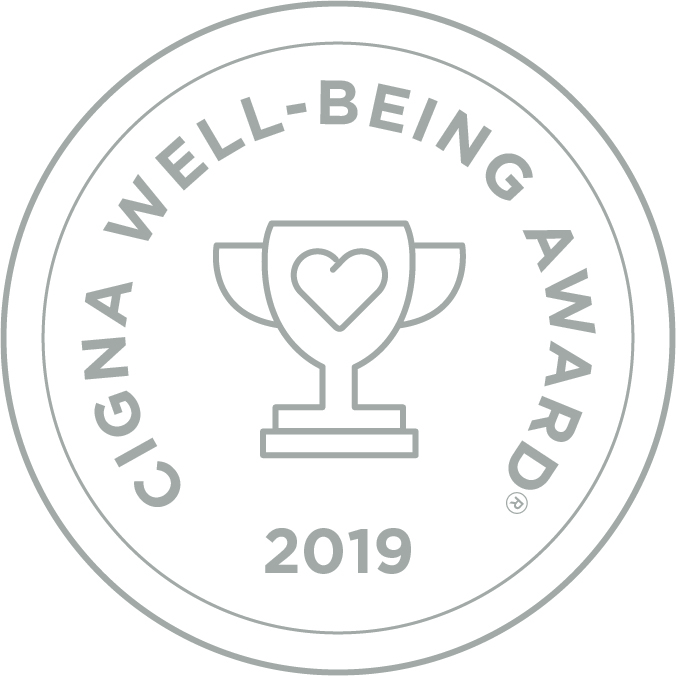 Flexible Work Hours
Associates, working with their team leader, have the flexibility to determine an eight-hour daily schedule during the Company's core working hours that works best for the associate and their family.
Associate Recognition
We hold a variety of events throughout the year that continue to show our appreciation to our associates for all that they do to contribute to the company's success. NNN's Associate Events.
In addition, each quarter associates may be nominated by their peers for any of the following NNN Awards:
Above & Beyond – given to an associate that goes above and beyond the scope of their normal job duties to help another associate or department.
Giving Heart – given to an associate who makes a difference through volunteerism, charitable acts or community service.
Guiding Light – given to an associate whose leadership nurtures growth in a fellow associate.
Ingenuity in Action – given to an associate who implements a significant cost savings process or efficiency that benefits a department or the company.